Welcome!
---
Are you tired of skyrocketing ammo prices? Have you gone to your local shop looking for a specific kind of ammo, only to find that it was out of stock? Would you like to find out what your favorite firearm can do with real quality ammo instead of the same old cheap stuff?
If you make your own ammo, you can solve these problems. You'll be able to shoot more while spending less. Ammo shortages will not affect you, and you'll no longer be stuck with the limited selection at your local sporting goods shop or superstore.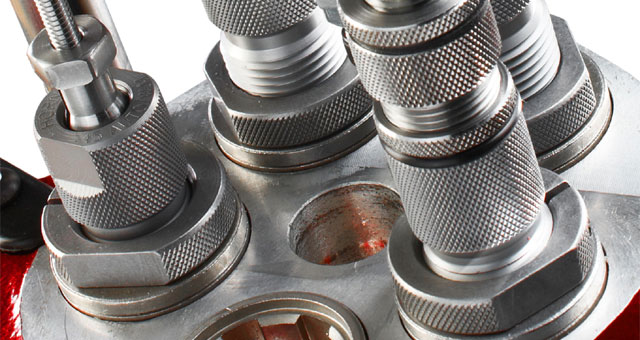 We can teach you to reload
---
If you're like most shooters, you've probably thought about learning how to reload at some point; you might even be saving your brass for that "someday" when you'll finally start.


Why not now?
If you can set aside two weeknights or one weekend day, we can teach you a new skill that will last you a lifetime, save you thousands of dollars, make you a better shooter, and allow you to get more enjoyment out of the shooting sports.
If you're a shooter and you live in Massachusetts, you know the frustration of not being able to buy the ammo that you want. We can teach you how to make it, and at a fraction of the cost of factory ammo.
---
About Our Classes
---
We teach the NRA Basic Metallic Cartridge Reloading course. Instead of a dry classroom exercises, we've taken the NRA lesson plan and created a dynamic visual presentation loaded with photographs, animations, and diagrams.

In addition to NRA's excellent Guide to Reloading, each student will receive a hard copy of the presented materials, and other valuable handout material.
The Basic Reloading course features actual hands-on reloading - it is not just classroom instruction.

Each participant will create high quality functioning ammunition using top-of-the-line reloading equipment. All of the necessary tools and equipment are provided by the instructor.
After teaching the NRA Basic class for a few years, we realized the need for a more advanced class so developed the Precision Rifle course to provide experienced reloaders with the knowledge needed to create precision cartridges that will out perform factory match ammo.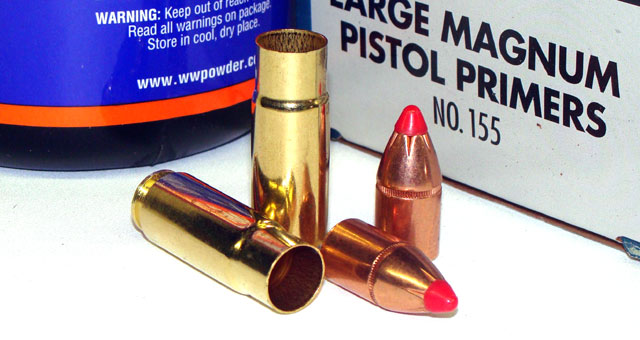 Why should I take a course with MassReloading?
---
Cartridge reloading - a.k.a. handloading - isn't hard. Virtually anyone with a modicum of common sense can make their own ammunition. All you need to do is follow a series of simple steps in the proper sequence while observing a set of safety rules.
There are a number of ways to learn. You can read up and learn reloading on your own (I did), but by doing so, you run the risk of making many of the common mistakes made by new reloaders (I did that too). Taking a basic class will shorten the learning curve to a mere 8 hours.
You can take a free class at a local gun shop. If you do, keep in mind that the purpose of these 'classes' is to get you to buy equipment that the shop is selling. These classes are a great way to learn about the features of certain equipment, but it is unlikely that you'll learn all of the basic necessary to reload any cartridge safely.
You can attend a 'classroom-only' reloading course. These can be informative, especially if it is a small sized class taught by an experienced instructor. However, without the opportunity to actually load your own ammo under the watchful eye of an expert, you'll miss out on many of the subtleties and things are best experienced firsthand.
You can also get a private lesson at the home of an NRA-certified reloading instructor, but these can be expensive and inconvenient - and you need to be wiiling to visit a stranger's home.
Our class is different
We come to your club or nearby location with all of the equipment necessary for every attendee to load their own ammo.
We limit the size of the class to 12 students to ensure that you get personal input and guidance from our expert instructor.
To ensure that the basics are fully explained, we teach the excellent NRA Basic Metallic Cartridge Reloading lesson plan, from which we've created a dynamic visual presentation. Our engaging instructors keep the class interesting, and leave no question unanswered.
If you'd like to attend a class, check our schedule to see if there's one in your area, or contact us to schedule a class at your club. If you can set aside one day, we can teach you a valuable skill that you can enjoy for a lifetime.